Details

August 12, 2019
NCSSA Seminar
The Flame - 2301 Neuse Blvd, New Bern, NC 28560
NCSSA Seminar & Networking Event




Monday, August 12, 2019


9 a.m. - 1:45 p.m.
---
The Flame - 2301 Neuse Blvd, New Bern, NC 28560
---
Schedule:
9:00 – Doors open (Networking)
9:30am – 12pm – Seminar - "Auditing and Adding Valuation to your Facility"
12pm – 1:00pm – Lunch and Visiting with Exhibitors
1:00 – 1:45pm – Round Table Discussions
---

Speaker:
Tana Bryant is the current Regional Manager for SecurCare Self Storage in North and South Carolina and 8 stores in Georgia. Tana worked for about 10 years in hotel management and transitioned over to the storage world in 2004 with SecurCare Self Storage. Tana is currently responsible for more than 2.3 million square feet of rentable space with SecurCare Self Storage. Tana mostly enjoys the acquisition and training aspects of her position and has helped to transition multiple stores into SecurCare's portfolios.
---
READY TO REGISTER?
∼ REGISTRATION ∼


MEMBERS

Early Bird Member Rate (Before July 26th)

$45

Member Rate (Before August 5th)

$60

Member Rate (After August 5th)

$75
NON MEMBERS

Early Bird Non-Member Rate (Before July 26th)

$100

Non-Member Rate (Before August 5th)

$125

Non-Member Rate (After August 5th)

$150
---
∼ SPONSORSHIP OPPORTUNITIES ∼
MEMBERS

Single Table Sponsorship

$300

(includes one registration & one vendor table)

All Three 2019 Seminars Attendance

$750

(March/Asheville, May/Cornelius & August/New Bern)

Two Speaking 5 Minute Sponsorships

$300

(not eligible to be discounted)
NON-MEMBERS


Single Table Sponsorship

$500

(includes one registration & one vendor table)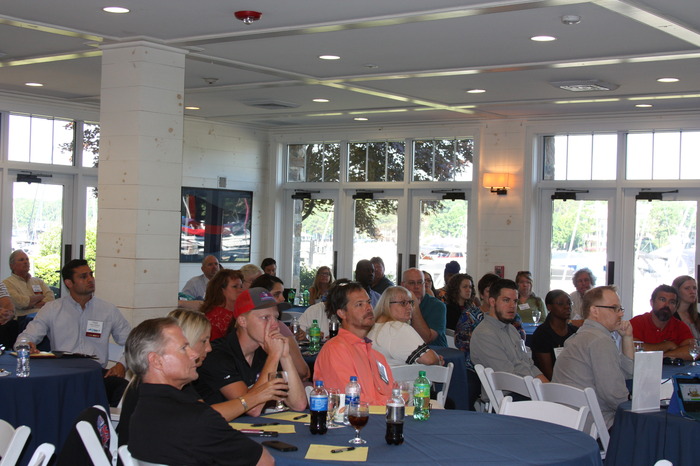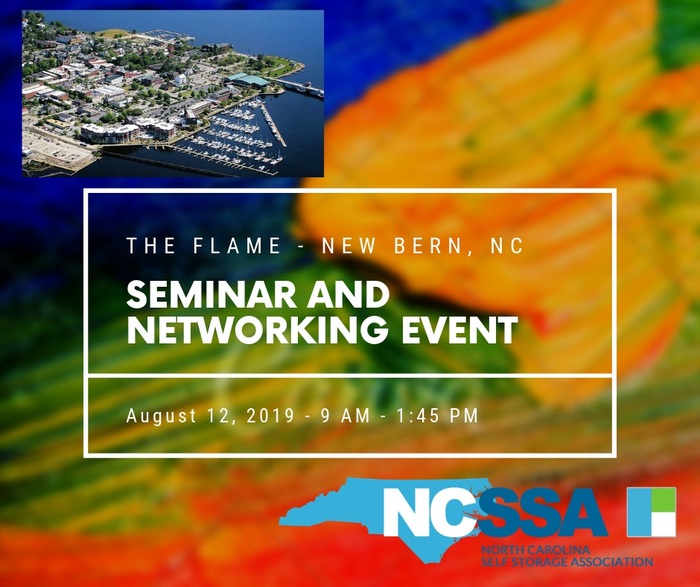 2019-08-12
2019-08-12
America/Detroit
NCSSA Seminar
NCSSA Seminar & Networking EventMonday, August 12, 20199 a.m. - 1:45 p.m. The Flame - 2301 Neuse Blvd, New Bern, NC 28560 Schedule: 9:00 – Doors open (Networking)  9:30am – 12pm – Seminar - "Auditing and Adding Valuation to your Facility" 12pm – 1:00pm – Lunch and Visiting with Exhibitors 1:00 – 1:45pm –  Round Table Discussions   Speaker:  Tana Bryant is the current Regional Manager for SecurCare Self Storage in North and South Carolina and 8 stores in Georgia.  Tana worked for about 10 years in hotel management and transitioned over to the storage world in 2004 with SecurCare Self Storage.  Tana is currently responsible for more than 2.3 million square feet of rentable space with SecurCare Self Storage.  Tana mostly enjoys the acquisition and training aspects of her position and has helped to transition multiple stores into SecurCare's portfolios.  READY TO REGISTER?  Click Here to Register Online! ∼ REGISTRATION ∼ MEMBERS Early Bird Member Rate (Before July 26th)   $45 Member Rate (Before August 5th)   $60 Member Rate (After August 5th)   $75   NON MEMBERS   Early Bird Non-Member Rate (Before July 26th)   $100 Non-Member Rate (Before August 5th)   $125 Non-Member Rate (After August 5th)   $150     ∼ SPONSORSHIP OPPORTUNITIES ∼ Click here to sponsor: 2019 NCSSA Seminar & Networking Event Sponsorship MEMBERS Single Table Sponsorship   $300   (includes one registration & one vendor table) All Three 2019 Seminars Attendance   $750   (March/Asheville, May/Cornelius & August/New Bern) Two Speaking 5 Minute Sponsorships    $300    (not eligible to be discounted)   NON-MEMBERS    Single Table Sponsorship   $500   (includes one registration & one vendor table)    
The Flame - 2301 Neuse Blvd, New Bern, NC 28560